Say "goodbye" to hot flashes and night sweats and "hello" to your best sleep yet. BambooSilk bedding is lightweight, naturally breathable and temperature regulating, helping to prevent dry skin and ensure you sleep comfortably every night no matter which season. Crafted from 100% organic and sustainably sourced bamboo, you can rest easy knowing your bedding is vegan and eco-friendly, Oeko-tex certified free of any harmful chemicals and made from one of earth's most efficient plants. 
*Products are all made with natural dye, and due to the smooth texture of the fabric, color might be different from photos, as well as under different lighting conditions. Photos are all taken under natural AM sunlight.
To preserve their integrity, please keep these tips in mind as you wash your sheets:
●     Our bed linen is oversized to allow for shrinkage in the first few washes, so please don't worry if your product is slightly large to start with.
●     Wash before use: our bed linen is not pre-washed. To account for shrinkage, we recommend that you wash your bed linen at 40°C for the first couple of washes, and at 30°C for subsequent washes.
●     Button duvet covers closed before washing. Bamboo fabric is very absorbent and therefore particularly heavy when wet. If not buttoned closed before washing, the weight will put strain on the duvet cover opening seams.
●     Cold or warm machine wash on a gentle cycle.
●     Use a non-biological detergent that does not contain optical brighteners, bleaching agents or enzymes. These may damage the fabric and cause it to pill. Note that some brands of non-biological detergents may contain optical brighteners.
●     Do not use fabric conditioner. This can reduce absorbency and breathability.
●     Line dry if possible. If necessary, finish off in a tumble dryer at a low to medium temperature. Do not over-dry and remove promptly.
●     Medium heat steam iron. If using a non-steam iron, use a lower temperature and iron while the fabric is slightly damp.
●     Do not bleach.
Niseko Snow
Pure white snow blankets everything to the horizon and beyond; quiet, calm and peaceful
New York Nightfall
Night draws in, stars come out, and the moon is bright; surrounded by serenity
Manhattan Silver
Total tranquility amidst the surrounding urban jungle; let yourself explore and experience
Midnight Dive
Diving into another world beneath the mysterious waves; new, exotic and beautiful
Mediterranean Sky
Long, sun-filled days of blue skies and holiday happiness; light, bright days at sea
Hampton Rosé
Elegant country house vibes, entrancing and inviting; light, bright and refreshing
Byron Sand
The lapping of waves and soft sand at your feet; new and exciting adventures await

Limited edition - French Sage
The elegance of classic interior design meets 80s French décor; structured, stylish and always in vogue.
New color - Jaipur Sunset
The relaxing twilight amidst the vibrant cultural city of royalty
Absolutely amazing
I'm working my way to getting all the colours! Amazing beddings and duvets! Highly recommend to all!
- Angela M. (April 2022)
Customer Reviews
Write a Review
Ask a Question
05/28/2022
I recommend this product
LOVED IT!
This is a game changing bedding set. We are sleeping so well. It's so soft and silky, perfect for hot summers. This bedding set takes my mattress and sleeping comfort to the next level!
04/16/2022
I recommend this product
Absolutely amazing
I'm working my way to getting all the colours! Amazing Duvets! Highly recommend to all!
Angela M.

Hong Kong
04/15/2022
Comfy Duvet
Excellent and silky soft texture. Pure bliss!
Jueyi G.

Singapore
03/23/2022
I recommend this product
Helps with allergies to dust mites
I suffer from insomnia and am extremely allergic to dust mites. Bedding and duvets that are of premium quality and are 100% cotton can still cause an allergic reaction on my skin as the dust mites are able to grow in those conditions. This bedding from ***** Lab has been a life changer for me. I am able to sleep better and my skin does not itch at night. I use this bedding (have three sets) now exclusively.
Flora S.

Hong Kong
03/08/2022
I recommend this product
I'm satisfied with the good texture
so nice to touch, good feeling on the skin
Ping P.

Hong Kong
02/08/2022
I recommend this product
Great quality
They're so soft and airy I really love the change in sleep quality that they've given me
nathalie s.

United Arab Emirates
02/07/2022
I recommend this product
Comment
The texture of the linen is fantastic, it's fine and smooth. We actually bought 6 in total, 5 are from Shop Indigo Living. Will definitely recommend to my friends.
Winnie T.

Hong Kong
02/07/2022
I recommend this product
All of my Bedding will be Bamboo Silk from now on!
I'm a huge fan of bamboo silk and ***** Lab is my go-to store with excellent service and sustainability at their core.
Colin B.

Hong Kong
02/06/2022
I recommend this product
Super soft and cozy
I love the sheets and I find them very soft and comfortable to sleep on. Love!
Hailey

Singapore
02/06/2022
I recommend this product
Obsess with them!
This is my second order. Absolutely in love with their products!
Angel s.

Hong Kong
02/06/2022
I recommend this product
Best bedsheet ever
Really good quality and I would recommend people to get it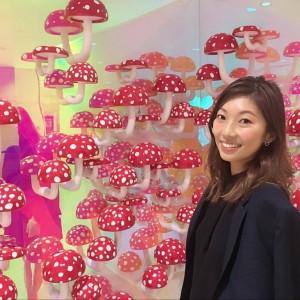 CP
Charmign P.

Hong Kong
02/05/2022
I recommend this product
Amazing bedsheets. Luxury every evening!
10/10. Even after washing they feel beautiful. Super high quality.
Jessie R.

Hong Kong
02/05/2022
I recommend this product
Beautiful bedding
We absolutely love NakedLab's bamboo bedding, super smooth and comfortable, we've changed all the bedding at home to NakedLab!
Candice C.

Hong Kong
01/06/2022
Amazing!
I've always had trouble sleeping since I sweat at night and get interrupted. I bought this with no regrets. And also no itch from bad materials! Super breathable and worth it!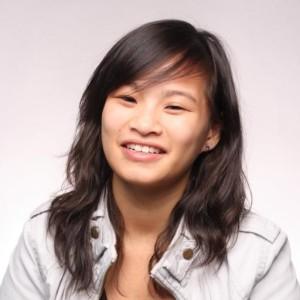 CP
Casey P.

Hong Kong
01/05/2022
pretty colors!
i'm so happy I got the pink one, it's so elegant! not girly at all, actually my husband also like that color haha.
jenn

Hong Kong SAR China
10/22/2021
So great I changed every bedsheet in the house
I bought one set to see how it would feel and after seeing how wonderful they are I got for the whole house (kids and babies as well). They wash easily and dry without needing to iron them and feel silky and natural on the skin. With the HK humidity they do not pick up a bad smell.
Anca

Hong Kong
09/04/2021
The only sheets I will use from now on
Soft, silky, always cool (even in the hot Singapore weather), these sheets are worth every penny you spend. The duvet and the duvet cover together has a slight gravity-blanket effect due to the weight of the fabric. No change in quality so far after a few washes. Got one set to try it out, and very quickly decided to get a second set. Very good customer service too (appreciated the attention to little details like a handwritten note, discount voucher etc.).
Laavanya R.

Singapore
08/10/2021
OMG
LOVE LOVE LOVE…can't get my kids out of my bed nor can I!!
Wendy W.

Hong Kong
08/01/2021
not going to get out of bed
I NEVER KNEW bedding can be so soft! I use over 10K bedding set before. this is just another level. Agree with the founder's story, those branded bedding has so much marked up! I'm ONLY going to use NakedLab from now on!
melina

Hong Kong SAR China
07/22/2021
Never before!
My friends introduced NakedLab to me and she has been raving about it. OMG now i know why!
Amanda

Hong Kong SAR China